Exciting Show Options:
THE VARIETY SHOW
~ A Sweet Taste of Country, Gospel, Good-Time Oldies & Comedy! ~
Suitable for Performing Arts Venues, Concert Series, Festivals, Fairs. Live after Five Events and Dinner-Shows


THE ALL GAITHER-STYLE SOUTHERN GOSPEL MUSIC CONCERT
~ A Sweet Taste of Gaither-Style Southern Gospel Music! ~
Suitable for Churches, Concert Venues & a host of others

'MUSIC FOR A CURE TOUR'
Featuring Grammy Award and Gaither  Homecoming Artists:
Janet Paschal  and/or the famous Ivan Parker, along with Gaylon & SweetWater.
~ This Tour proceeds the American Cancer Society or your Charitable Fund Raiser ~
Book it today in your area!
Call: 919-915-1422
Suitable for Churches, Concert Venues & a host of others


THE BEACH MUSIC & MOTOWN SHOW
~ The Exciting Show with all the Grove of Motown and Carolina Beach Music! ~
Suitable for Performing Arts Venues, Concert Series, LIVE After Five Events, Festivals, Fairs & Others.

THE HO-HO CHRISTMAS SHOW
~ The Show that Sales-Out Year after Year! ~
Suitable ANYWHERE!

You can play our music while you are visiting our site. You will hear both our Gospel Music & our Variety Show Music.
* To select or adjust the music just go to the bottom-left of the Home page and use the selector.
 
Welcome!


We're glad you're here! Take your shoes off and come on in...
Click on the tabs above and find out everything you want and probably need to know... Enjoy your visit and we hope to have you back again real soon!  News and Tour Schedule is updated often... Oh yeah! make sure you keep scrolling while here on the "HOME PAGE", there is a lot more of interest, including some very special sponsors; and scroll down for our NEW Promotional Video... (To view the Video, first PAUSE the Music Samples that are streaming at the Bottom of the page, them click PLAY on the Video.)   
See ya soon... and ya'll come back now, ya hear!
SONG SAMPLES OF GP&S MUSIC
We hope you enjoy samples of our music that you can play while you are here with us. To select or adjust the music just go to the bottom-left of the Home page and use the selector.
If you would like to order our music or other GP&S Merchandise, Scroll over the "Contact US" tab and select "Merchandise Store"
How did we come up with our name:
'Gaylon Pope & SweetWater' ?
Read Chapter 15: 22-25 in the Book of Exodus; you will find the answer IN VERSE 25... And by the way the Bible is a great book to find many other answers you may be asking...

~ KEEP SCROLLING... ~
2018 / Gaylon & SweetWater perform on the iconic TV-Show: 'Spiritual Awakening'. A show that started out on radio 75 years ago and then found a home on WRAL- 5 (An NBC Affiliate) Now on FOX-50.
As of 2017 SweetWater Ministries, Inc. is born. To read all about it, go to the "About Us" tab. Once you are over the "About Us" tab, click on the drop down box entitled "Gaylon's Gospel. Keep Reading until you get to SWEETWATER MINISTRIES, INC.

As of 2017 Gaylon Pope & SweetWater have been invited by Gaither Homecoming & Grammy Nominated Artist: Janet Paschal to join her on her "Music for a Cure Tour". Proceeds of this tour will support the American Cancer Society. If you would like to have this tour come to you church or venue contact us right away. BOOK TODAY AND HELP US HELP OTHERS!

As of 2014 Gaylon Pope & SweetWater are new members of 'The Artist Music Guild'. What an honor to have been selected to be a part of this organization that helps mentor other Artist.

As of 2015 Gaylon Pope & SweetWater are new members of The NC Presenters Consortium. We are delighted to join ranks with this organization that promotes Family Friendly Shows across the State of North Carolina and beyond...

The NEW GP&S Christmas CD "A Christmas to Remember" is ready and man is it awesome! Already receiving great reviews! Order you copy today!!

Bojangles (Tands Inc.) presents Gaylon Pope & SweetWater at the Warsaw Veterans Day Parade (See the details on our Tour Date Page / Nov. 7, 2015)

"Hello Gaylon Pope & SweetWater! From the  NC Seafood Festival; our fans continually rave about your performances!" 
Keep singing and spreading the smiles!  From all of your friends here at The North Carolina Seafood Festival in Morehead City, NC
 
REMEMBER TO 'PAUSE' THE MUSIC SAMPLES AT THE BOTTOM OF THE HOME PAGE BEFORE PLAYING THE VIDEO
'Gaylon Pope & SweetWater'  / NEWS RELEASE  2022
Vance Hoover, Board Member of SweetWater Ministries, Inc. and CEO of Southern Express Motor Coach and Gaylon Pope, CEO of SweetWater Ministries, Inc. have entered into a Cross Marketing venture of transportation and sponsorship. As of the date of this News Release, Southern Express will now be providing transportation for the group: 'Gaylon Pope & SweetWater' on a private Prevost XL Entertainer tour bus. This will offer the group a much more relaxing ride to and from their engagements, a place to sleep, change clothes, and relax before show time... It will cut down on the amount of hotel rooms needed for the group and will allow them to spread their territorial boundaries from beyond NC to other states as invitations arise. Some may ask: Really Gaylon? Are you traveling that much that you need such a bus? The short answer is: Not yet, but NOW, we can and will be, whenever the good Lord gives the assignment... 
It's also a personal dream come true and a MIRACLE of answered prayer by Gaylon, the group and even some of our fan-friends and faithful financial supporters, who have been praying for this a long time, especially after Gaylon's health events this year; the transportation couldn't have come a better time and was ordered up by the good Doctor God himself. 
Though the bus is now going through some tailoring and customizations specifically for the group, we expect to see them riding in the bus sometime after their 2021 Christmas show schedule... or maybe sooner. 
Come see us please make sure that you stop by the bus and say hello to Captain Hoover and help us express our thanks to him for this provision and his passion for what we do. 
"MUSIC IS OUR PLATFORM, BUT MINISTRY IS OUR HEARTS!" 
Captain Vance Hoover and Southern Express believes in us and what we do! 
He and Southern Express are also here to minister to your needs of transportation. If you, your church group, civic group or sports team needs bus transportation to any of our concerts or other trips of pleasure or business, call or get in touch with www.southernexpress.com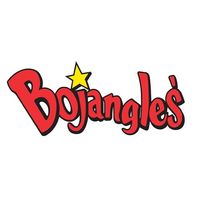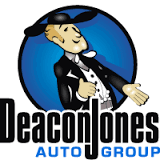 Book Gaylon Pope & SweetWater Today!
Click on the 'Contact Tab'

GP&S are a perfect addition to any event:
  * Fairs
* Festivals
  * Trade Shows
* Music Shows
* Corporate Events
* Dinner Shows
* Conventions
* Promotions
* Concerts
* Fund Raisers
* Grand Openings
* Private Events
* Military Bases
*Churches
and don't forget Gaylon can be booked as your Emcee at any event!
Hey, Our New CD, 'Sweet Country'
Just went Aluminum!
LOL :)
Order your Copy Today!
Click on the Drop down Tab: 'Merchandise Store'
that's under the 'Contact Us' Tab